Our objective
Since 2011, our team has successfully treated, and to date, nearly 10 000 KISS babies.
Our intention is to provide long-lasting relief and cure for children with KISS syndrome by proposing a tried and tested protocol that respects the rhythm of the child but also to give parents the keys to understanding necessary for the healing of their child.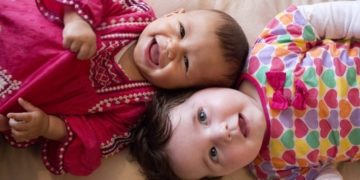 27 November 2018
To understand each other, let's talk! In recent months, I have observed with interest but also with much astonishment...
Read post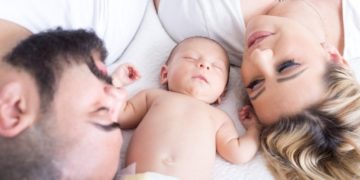 27 November 2018
The KISS syndrome in English (Kinetic Imbalance due to Suboccipital Strain) or in its German formulation (Kopfgelenk...
Read post
Testimonials from parents
Thank you again for all the good you do to our children. Saw you yesterday evening at 7:30 pm with a team of wonderful young men, patient and incredibly kind. My son loved getting manipulated he did not move during the session. Despite the tiredness afer a busy weekend for Dr. Larcher's team, they all smiled and took the time to respond to our concerns as parents in need. Gabriel slept very well; not once did he wake up, the most beautiful reward... 😍😘
Benjamine B.
Gabie's mum
For my son 1st session yesterday at 14:45, confirmation of the syndrome. My 4 year old son slept like a baby, not once did he wake up; this has not happened for the last 2 years. 😍😍 We keep our fingers crossed now and hope that his hyperactivity improve...
Anaïs L.
What memories come back !!! The relief you feel when you see them straight. It looks like nothing and yet ... I remember for my son, I was constantly watching his posture, for fear of seeing the comma. And happiness every time to see it right. Now I am used to it, it has become normal but at first it was so amazing to see it right !!!!
Agnès B.
Dr. L and his two extraordinary osteopaths welcomed me with extraordinary kindness. Finally people who did think I was crazy and put a word on what my daughter had. [...] So thanks. Thanks for all you've done. Thank you for being here. Thank you for being so kind even when hearing children screaming nonstop.... Thank you for continuing. Thank you simply.
Olivia
Eleanor's mum